Product Description
pp color masterbatch production line/sulfur masterbatch/filler masterbatch pelletizing line
· Tailored structure,stable performance, easy to operate.
· There are varied speeds and fraction ratios available, which can satisfy most customers' formula and processing requirements.
· Frame, frame cap and base, looking very nice, are welded and treated by annealing for stress relieving.
· Chilled alloy cast iron roll is abrasion resistant with long service life.
· The speed reducer is the hard-tooth surface gear reducer of Class 6 precision, which has long service life and low noise.
· Perfect emergency stop device can ensure the safety of personnel and equipment.
· The seal structure with special design can eliminate the leaking phenomenon of lubricating oil.
· Stock pan is easy to clean up with dislodging device.
· Human nature designed operating system reduces labor intensity.
· Modular structure offers various structures for customers' option.
· The flexible design system can satisfy customers' special design requirements within the shortest time.
· A load test running will be made to the assembled equipment in our company to save debugging time for customers.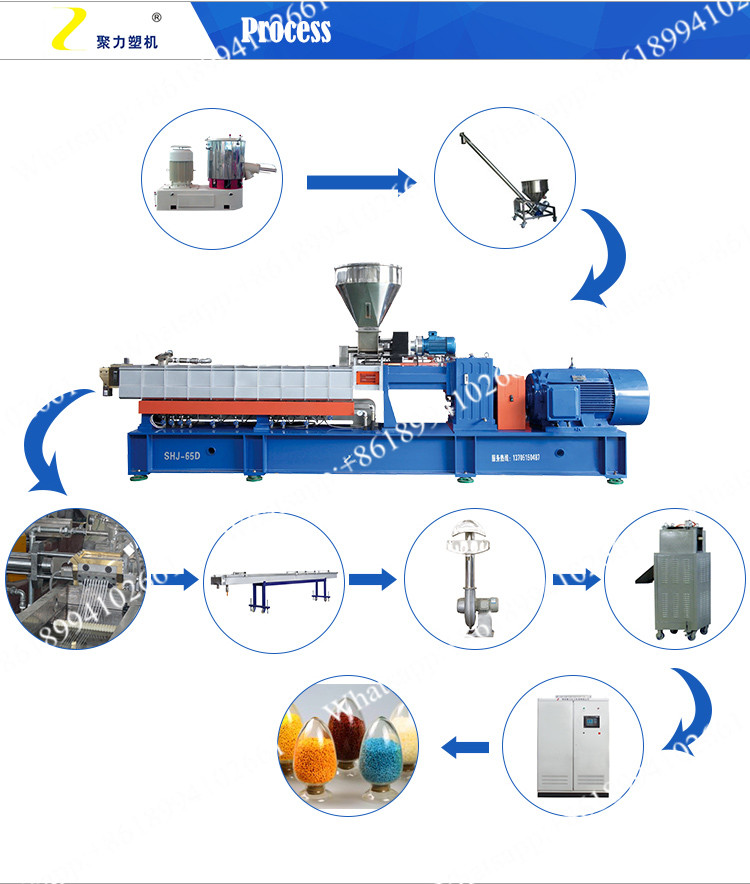 Co-rotating Parallel Twin Screw Extruder Features
1. Screw components designed by computer aids is kneading type, has excellent self-cleaning function, the new kneading block design effectively avoid the problems of overheating and energy consumption.
2. According to process system and formula requirements, the unit can optimize its L/D ratio, barrel structure, screw array, venting number and location, feeding method, electrical control methods etc. for rational allocation.
3. Granulation system: water-cooling strand pelletizing, air-cooling die face hot cutting, water ring die face hot cutting, Eccentric water mist hot cutting, water and underwater die face hot cutting and so on.
4. Application: Filling Modification, glass fiber (carbon fiber) enhance various kinds of master batch, rubber and plastics compounding, plastic alloys, functional master batch, Various kinds of electric cable material, reactive extrusion. Devolatilization process, powder coating and so on.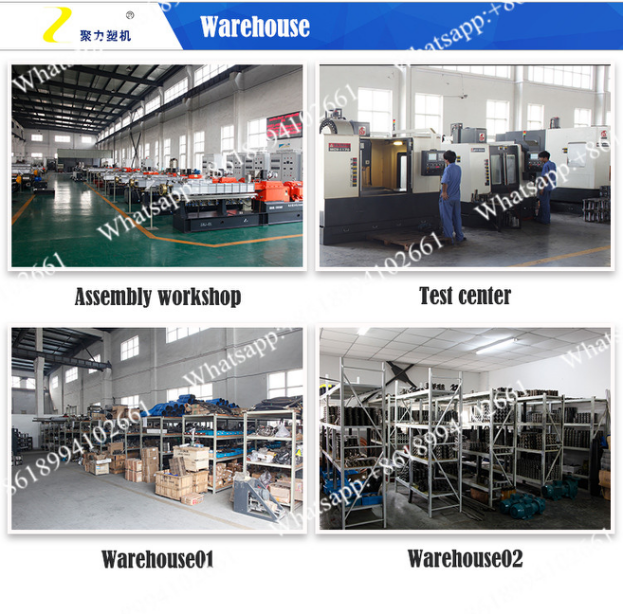 Underwater

pelletizing system

Pelletizer for the production of almost all thermoplastics, hot melt adhesives,

especially for some low hardness and high viscosity materials

Strand

pelletizing system

Pelletizer for the processing of the melted polymer to cylindrical,

dry and easy to handle plastics pellets

Water ring

pelletizing system

Pelletizer for the production of various masterbatch,

filled and reinforced products etc.

Air cooling

pelletizing system

Pelletizer for the production of temperature and shear-sensitive plastics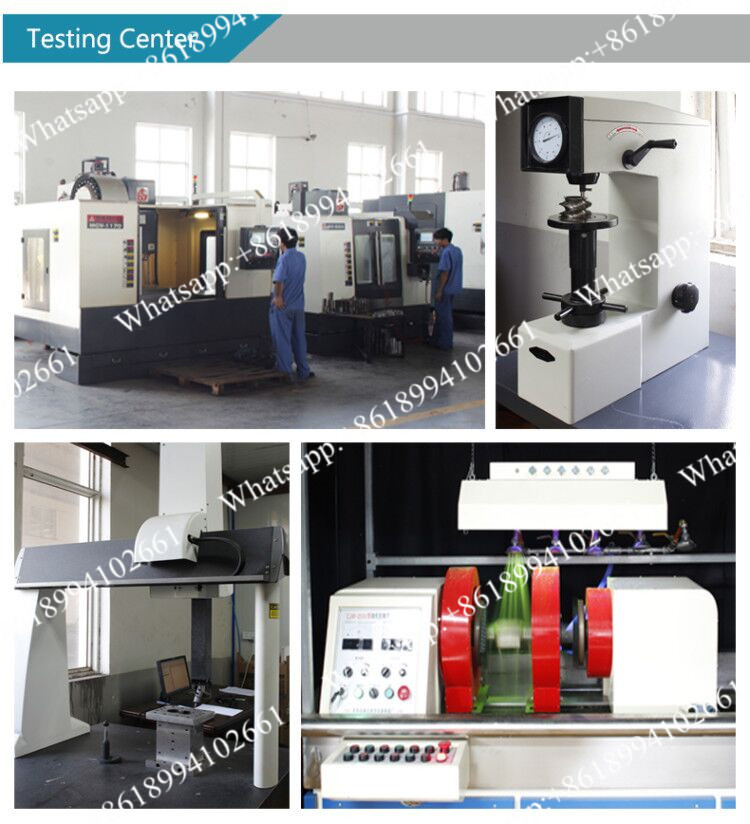 Pre-sales service:
• Introducing in detail features and application of the products to customer
• Selecting rconomical and practical machine&equipment for customer
• Providing operation data of the related machine&equipment
• Providing means of trial performance for customer
Sales service:
• Recommending engineering conditions required for installation of the machine&equipment
• Communication in time the manufacturing progress of the machine with user
• Providing assistance in technical conditions,screw combination and barrel disposition needed for product
After-sales service:
• Providing on-the-spot technical assistance in installation,commissioning and training
• Filling in detail customer's information
• Providing long-term maintenance service and spare parts
• Giving technical support to customer for developing new product
• Providing free maintenance for a year