Product Description
1, Water strand pelletizing line
application: (1) PP / PE compounding for plastic flim;
(2) PC / ABS compounding for shell of mobile phone and TV;
(3) PE / PP film recycling amd PET bottle flakes recycling;
(4) PS, ABS, PE, PP + pigment; etc
2, Air-cooling hot -face pelletizing line
application: PE + Caco3 20-85% for film; etc
3, Horizontal water-ring hot-face pelletizing line
application: (1) PE + titanium / french chalk for white pellets;
(2) PE + carbon balck / Caco3 for black pellets; etc
4, Underwater pelletizing line
application: (1) PP + Caco3 20-85% for package film;
(2) PE + titanium / french chalk / VPE for baby diapers; etc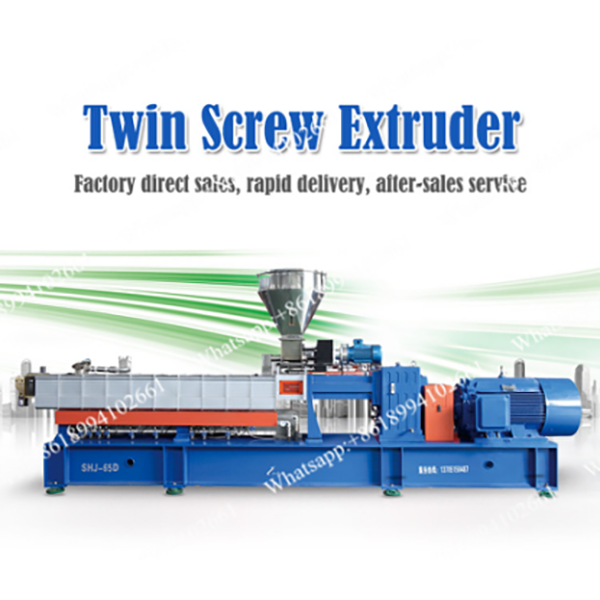 Underwater

pelletizing system

Pelletizer for the production of almost all thermoplastics, hot melt adhesives,

especially for some low hardness and high viscosity materials

Strand

pelletizing system

Pelletizer for the processing of the melted polymer to cylindrical,

dry and easy to handle plastics pellets

Water ring

pelletizing system

Pelletizer for the production of various masterbatch,

filled and reinforced products etc.

Air cooling

pelletizing system

Pelletizer for the production of temperature and shear-sensitive plastics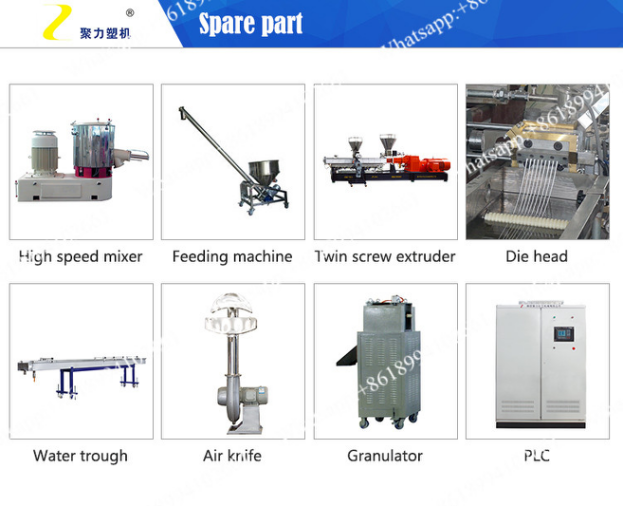 >>Gearbox
Reduction transmission: High torque gearbox
Germany HENSCHEL / ZAMBELLO
Reduction ratio: I = 2.5:1.
Output power: P1 = 200 kW
Input speed N1 = 1500 rpm
>>Screw
Screw Kneading block built on modular principle allows various L/D ratio of screw easily be changed to suit different material. Screw component made of high speed & wear-resisting steel.
>>Barrel
By means of the replaceable screw barrel sections, theprocessing sections is devided into individual zones. The barrels are heated electrically. In addition, the barrels are provided with longitudinal bores for cooling with water. Uniform temperature distribution, namely on the circumference of the eightshaped barrel bore, is achieved by a reverse forceflow temperature
control circuit. Connections of pipes for temperature control are
in groove-tongue design to balance alternating thermal stress and avoid leakage.