Product Description
Newly developed three screw extruder can help you achieve:
1.purpose of mixing under the condition of lower L/D ratio screw.
2. high dispersion, high filling capacity, such as modification of polyolefin, modification of engineering plastics, etc.
3. high concentration of master batch and other functional master batches with high dispersing effect, such as high concentration black and white master batch, highly filled flame retardant, and semi conductive material, etc.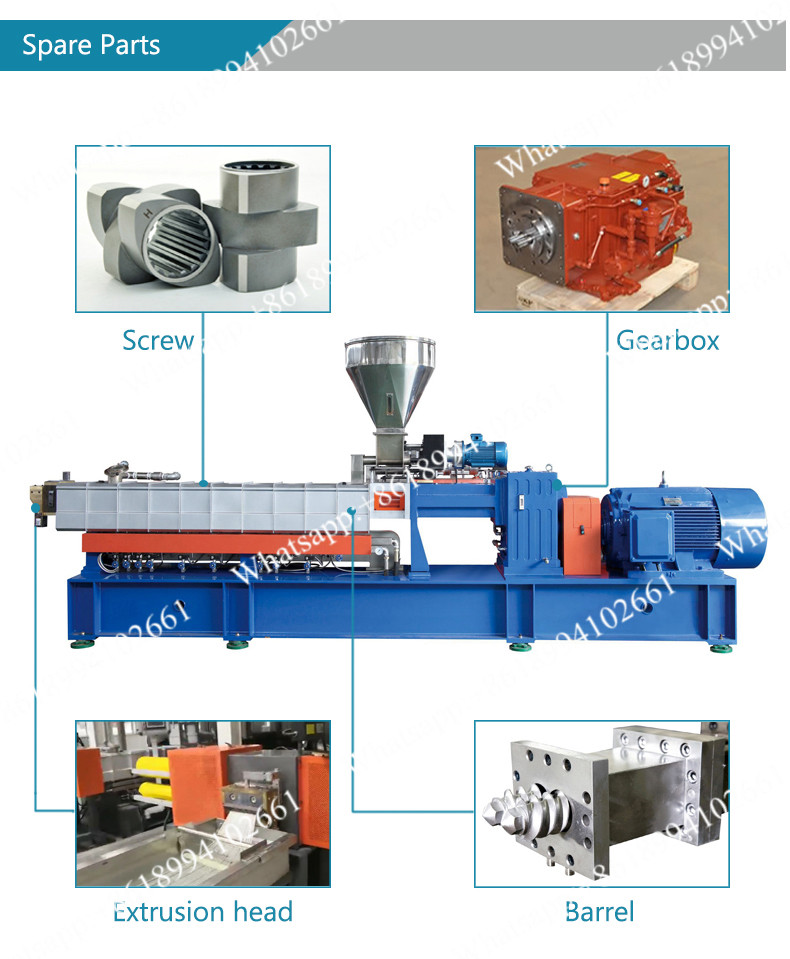 Three screw extruder machine advantage:
1. Faster plastic plasticization effect
2. Better mixing effect
3. Saving energy
4. Low L/D ratio, less space demand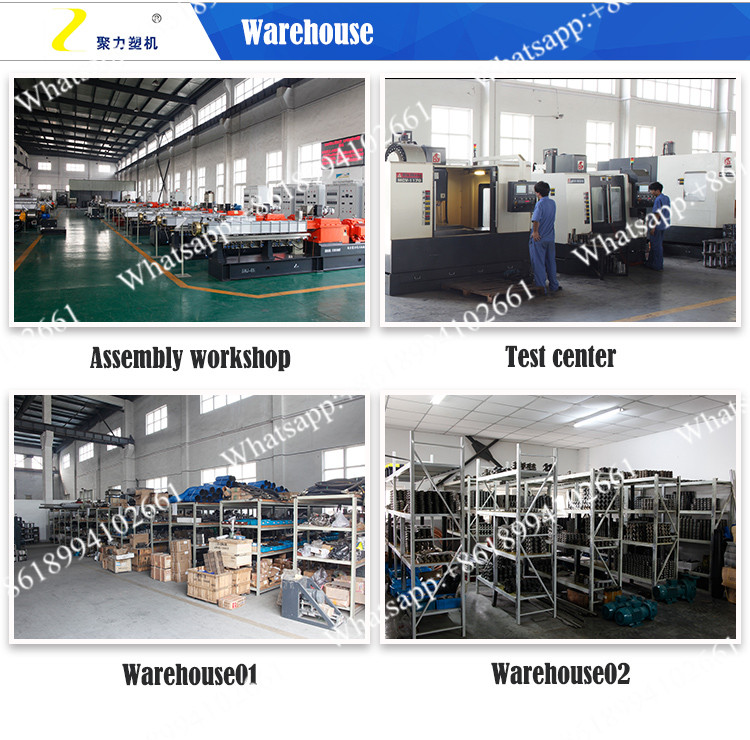 Underwater

pelletizing system

Pelletizer for the production of almost all thermoplastics, hot melt adhesives,

especially for some low hardness and high viscosity materials

Strand

pelletizing system

Pelletizer for the processing of the melted polymer to cylindrical,

dry and easy to handle plastics pellets

Water ring

pelletizing system

Pelletizer for the production of various masterbatch,

filled and reinforced products etc.

Air cooling

pelletizing system

Pelletizer for the production of temperature and shear-sensitive plastics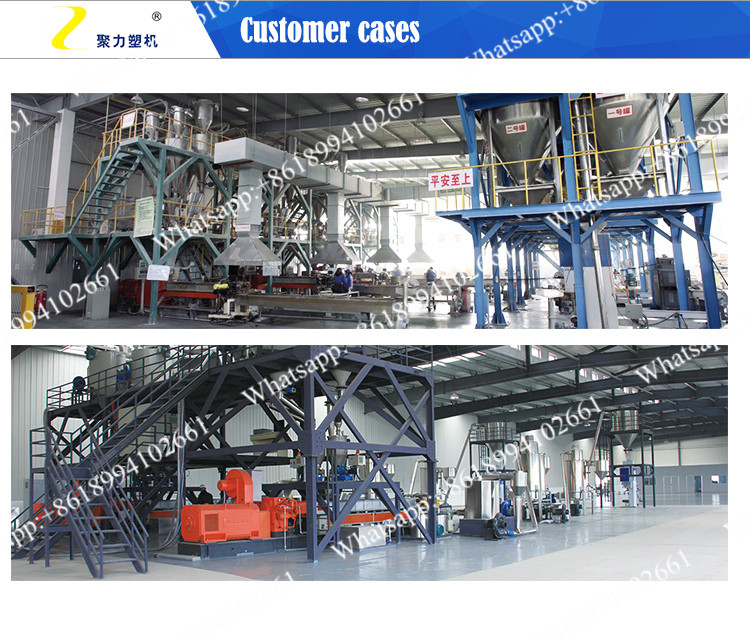 Three Screw Extruder Features
1. Screw components designed by computer aids is kneading type, has excellent self-cleaning function, the new kneading block design effectively avoid the problems of overheating and energy consumption.
2. According to process system and formula requirements, the unit can optimize its L/D ratio, barrel structure, screw array, venting number and location, feeding method, electrical control methods etc. for rational allocation.
3. Granulation system: water-cooling strand pelletizing, air-cooling die face hot cutting, water ring die face hot cutting, Eccentric water mist hot cutting, water and underwater die face hot cutting and so on.
4. Application: Filling Modification, glass fiber (carbon fiber) enhance various kinds of master batch, rubber and plastics compounding, plastic alloys, functional master batch, Various kinds of electric cable material, reactive extrusion. Devolatilization process, powder coating and so on.