Product Description
Newly developed three screw extruder can help you achieve:
1.purpose of mixing under the condition of lower L/D ratio screw.
2. high dispersion, high filling capacity, such as modification of polyolefin, modification of engineering plastics, etc.
3. high concentration of master batch and other functional master batches with high dispersing effect, such as high concentration black and white master batch, highly filled flame retardant, and semi conductive material, etc.


Triple screw extruder machine Product advantage:
1. Faster plastic plasticization effect
2. Better mixing effect
3. Saving energy
4. Low L/D ratio, less space demand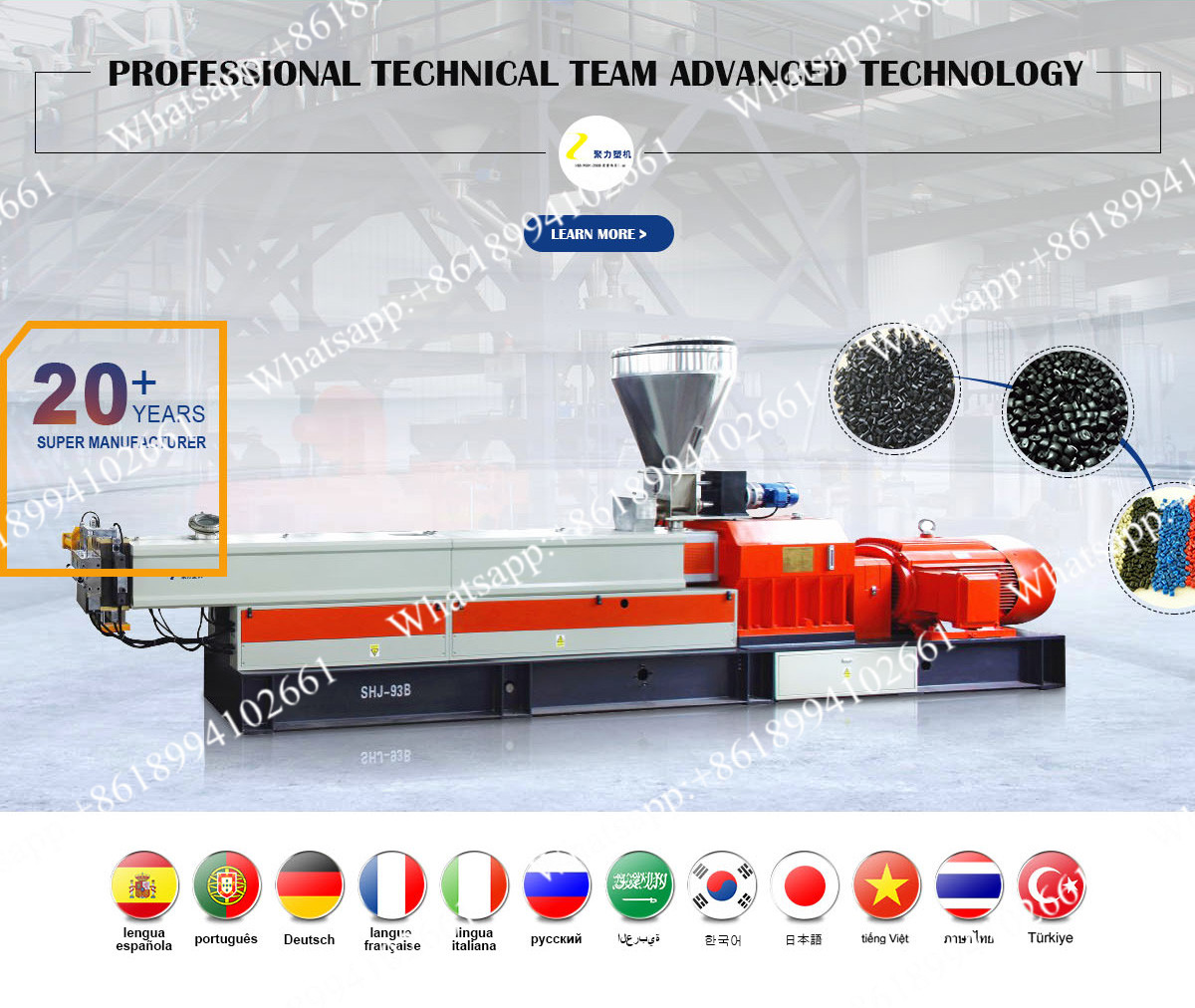 Underwater

pelletizing system

Pelletizer for the production of almost all thermoplastics, hot melt adhesives,

especially for some low hardness and high viscosity materials

Strand

pelletizing system

Pelletizer for the processing of the melted polymer to cylindrical,

dry and easy to handle plastics pellets

Water ring

pelletizing system

Pelletizer for the production of various masterbatch,

filled and reinforced products etc.

Air cooling

pelletizing system

Pelletizer for the production of temperature and shear-sensitive plastics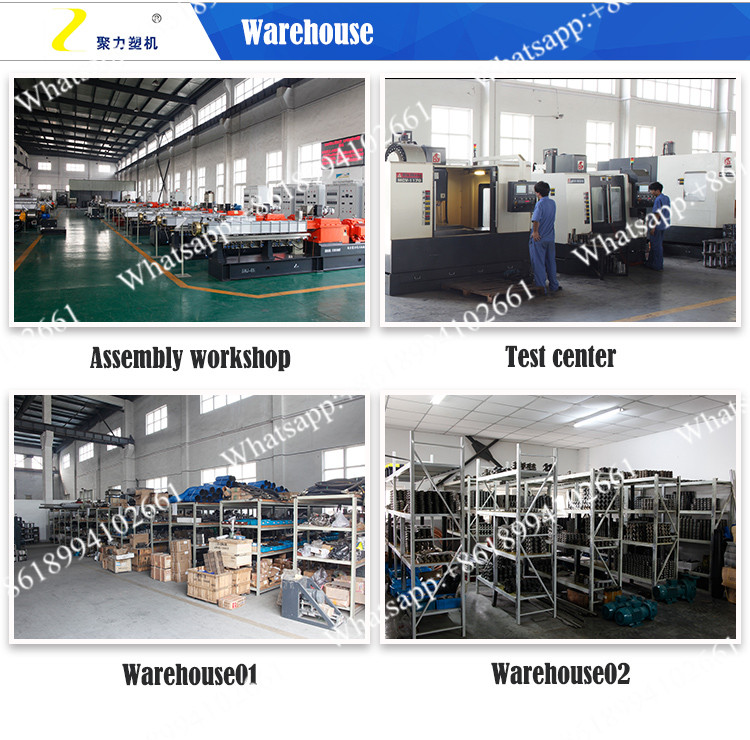 Pre-sales service:
• Introducing in detail features and application of the products to customer
• Selecting rconomical and practical machine&equipment for customer
• Providing operation data of the related machine&equipment
• Providing means of trial performance for customer
Sales service:
• Recommending engineering conditions required for installation of the machine&equipment
• Communication in time the manufacturing progress of the machine with user
• Providing assistance in technical conditions,screw combination and barrel disposition needed for product
After-sales service:
• Providing on-the-spot technical assistance in installation,commissioning and training
• Filling in detail customer's information
• Providing long-term maintenance service and spare parts
• Giving technical support to customer for developing new product
• Providing free maintenance for a year