Product Description
Parallel Twin Screw Plastic Extrusion
1) Just work in and out of the water ,easy in installation and maintation.
2) Adopting advanced world famous brand components in pneumatic parts ,electric parts and operation parts.
3) The use of advanced variable frequency motors can save energy.
4) Running in a high automatization and intellectualization, less pollution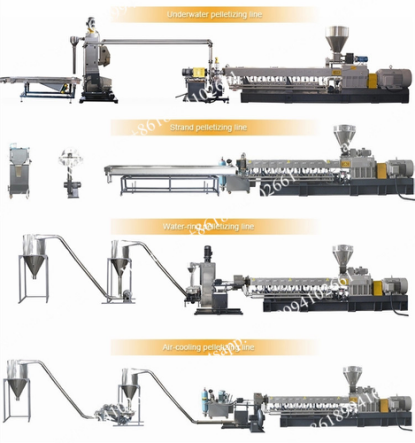 Description of Granules Extruder Machinery Plant:
Parallel twin screw extruder is a highly efficient mixing, extruding equipment. Its core section is composed of "00"type barrel and two screws, which mesh with each other. It also has driving system and control system, feeding system to form a kind of special extruding, granulation and shaping processing equipment.
The screw stem and barrel adopt building type design principle to change the length of the barrel, choose different screw stem parts to assemble the line according to material characteristics, so as to get the best work condition and max function.
Because Parallel twin screw extruder has good mixing, separating, dewatering and self-cleaning functions to avoid the materials wrapping the axle, caking in the extruding process. With the rotation of the screw, the surface of the materials continuously change, helps the volatile matter dewater, treat, and etc.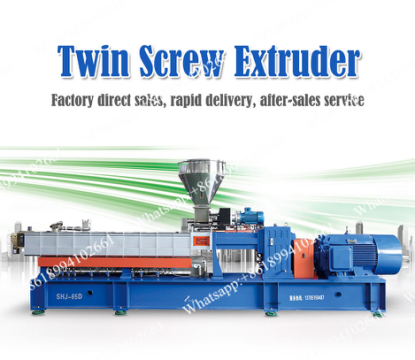 Main advantage of Granules Extruder Machinery Plant:
1.Inverted rotation double-screw stem makes the material flow in shape. This can meet the technique demands of transport, compression, mixture and refining, exhaust, plasticizing of the material.
2.The special oil heating system in the core of the screw stem can ensure the relative stability of the product quality.
3.Different models of screw stems of the machine are designed to match the relevant auxiliary machine to produce all kinds of pipe material, shaped material, grains and others.
4.Parallel twin screw extruder has advantages of advanced design, compact structure, excellent characteristics, beautiful appearance, steady operation, low energy consumprion, high output and long use life.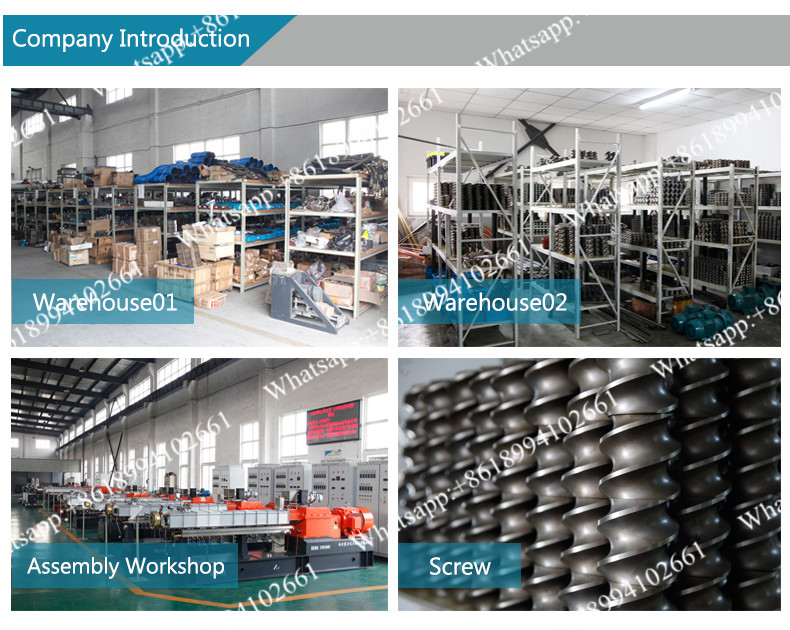 Functions and Features :
1.Integrate feeding material, weighting, bag clipping, bag packing, conveying and sealing.
2.Automatic pack reduction and automatic calibration during the weighing each time.
3.Have functions such as long-range controlling and trouble diagnosing, repairing , ultra difference alarms and so on.
4.Adopt gravity feeding method internally inside the package to ensure high metering accuracy and fast packing speed.
5.Full enclosure design, negative pressure operation inside the unit, without dust escape, with clean environment.
6.Weight meter adopts aluminum alloy enclosure, with high anti-interference performance and simple operation.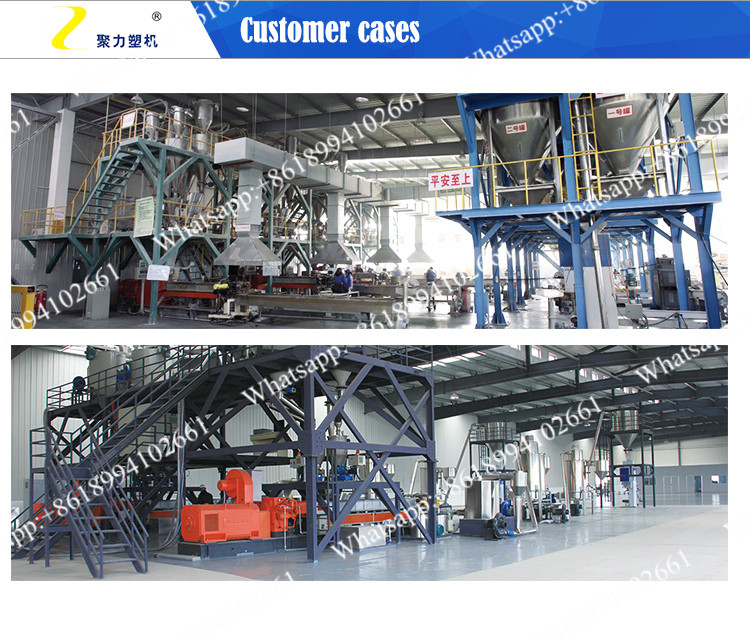 Presales service:
>Introducing in detail features and application of the products to customer
>Selecting economical and practical machine & equipment for customer
>Providing operation data of the related machine & equipment
>Providing means of trial performance for customer
Sales service:
>Recommending engineering conditions required for installation of the machine & equipment
>Communicating in time the manufacturing progress of the machine with user
>Providing assistance in technical conditions, screw combination and barrel disposition needed for product
After-sales service:
>Providing on-the-spot technical assistance in installation, commission and training
>Filling in detail customer's information
>Providing long-term maintenance service and spare parts
>Giving technical support to customer for developing new product
>Providing free maintenance for a year.