Product Description
Engineering plastics (engineering-plastics):
Engineering plastics can be used as engineering materials and plastics that replace metal parts for machine parts. [1] Engineering plastics have excellent comprehensive performance, high rigidity, small creep, high mechanical strength, good heat resistance, good electrical insulation, long-term use in harsh chemical and physical environments, and can replace metal as engineering. Use of structural materials.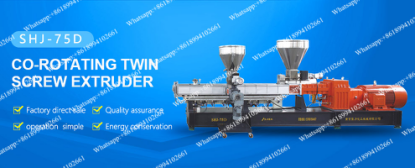 Classification:
Engineering plastics can be divided into general engineering plastics and special engineering plastics. The former main varieties are polyamide, polycarbonate, polyoxymethylene, modified polyphenylene ether and thermoplastic polyester five general engineering plastics; the latter mainly refers to engineering plastics with heat resistance up to 150 ° C, the main varieties are polyimide , polyphenylene sulfide, polysulfone, aromatic polyamide, polyarylate, polyphenyl ester, polyaryl ether ketone, liquid crystal polymer and fluororesin.
Engineering plastics mainly include polycarbonate (Polycarbonate, PC), polyamide (polyamide, Polyamide, PA), polyacetal (Polyoxy Methylene, POM), polyphenylene Oxide (PPO), polyester (PET, PBT). ), polyphenylene sulfide (PPS), polyaryl ester, and the like.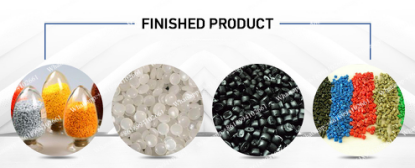 Engineering plastic scrap pellets/granules making Extruder Features:
Barrel and screw clear easily
Materials changing in each section of barrel can be observed
Plasticizing performance is good, and extrusion pressure is big, so that color masterbatch material can be mixed uniformly and pigment ratio is high.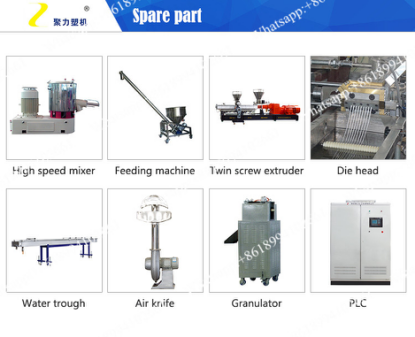 Underwater

pelletizing system

Pelletizer for the production of almost all thermoplastics, hot melt adhesives,

especially for some low hardness and high viscosity materials

Strand

pelletizing system

Pelletizer for the processing of the melted polymer to cylindrical,

dry and easy to handle plastics pellets

Water ring

pelletizing system

Pelletizer for the production of various masterbatch,

filled and reinforced products etc.

Air cooling

pelletizing system

Pelletizer for the production of temperature and shear-sensitive plastics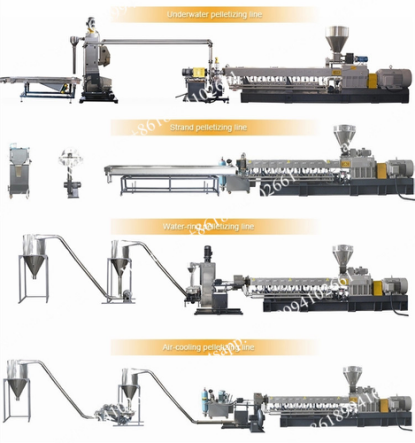 FAQ
Q1: Are you a factory or trading company ? How is you factory extrusion experience?
A: We are factory in Nanjing , 20 years experience on extrusion.Leading supplier in Nanjing city.
Q2:Where is your factory located? How can I visit there?
A : Our factory is based in 77 Tangtong Rd,Hushu,Jiangning District Nanjing , Jiangsu Province, China,
1) You can fly to Nanjing Lukou Airport or you can fly to Shanghai then take high-speed train to Nanjing South Railway Station.
2) We will arrange the pick up in Nanjing Lukou airport or South Railway Station
Q3:What can you provide for after sale service?
A:We can send engineers to your factory for installation and training if customers' required
Q4:If we have very special request for the production line,could you help me to do the design?
A:Experienced mechanical designer customized-design provided.
Q5:Could you afford technician team to guide ours installation and commissioning?
A:Experience engineer oversea installation service provided.
Q6: Why choose you ?
A: 1) Quick response. Once we got the inquiries from you, we will reply you within 12hours.
2) Promising leading time. To guarantee the quality, the machine will be finished within max 20days.
3) Before leaving factory, all the machine will be fully tested.
4) Customized package(Wooden) will ensure a safety shipping.