Product Description
Application:
Compared with general-purpose plastics, engineering plastics can meet higher requirements in terms of mechanical properties, durability, corrosion resistance, heat resistance, etc., and are more convenient to process and can replace metal materials. Engineering plastics are widely used in electrical and electronic, automotive, construction, office equipment, machinery, aerospace and other industries. It has become an international trend to replace steel and plastic. Engineering plastics has become the fastest growing field in the plastics industry in the world. Its development not only supports the national pillar industry and modern high-tech industries, but also promotes the transformation of traditional industries and product structure.
Engineering plastics are increasingly used in automobiles, mainly for bumpers, fuel tanks, instrument panels, body panels, doors, lampshades, fuel pipes, radiators, and engine-related components.
In engineering, engineering plastics can be used for mechanical parts such as bearings, gears, screw nuts, seals and other mechanical parts such as housings, covers, handwheels, handles, fasteners and pipe joints.
In electronic appliances, engineering plastics can be used for wire and cable coating, printed circuit boards, insulating films and other insulating materials and electrical equipment structural parts.
In household appliances, engineering plastics can be used in refrigerators, washing machines, air conditioners, televisions, electric fans, vacuum cleaners, electric irons, microwave ovens, rice cookers, radios, combination audio equipment and lighting fixtures.
In the chemical industry, engineering plastics can be used in chemical equipment such as heat exchangers, chemical equipment linings, and chemical pipelines such as pipes and pipe fittings, valves, pumps, etc.
Due to the rapid development of China's automotive, electronics and construction industries, China has become the fastest growing demand for engineering plastics in the world. According to analysis, with the continuous development of the domestic economy, the demand for engineering plastics will further increase, and the development prospects of China's engineering plastics industry are very broad. In the home appliance industry, the annual demand for engineering plastics for refrigerators, freezers, washing machines, air conditioners and various small household appliances will reach 600,000 tons. The amount of engineering plastics used in the construction of communication infrastructure and railways and highways is even more alarming. It is expected that the total demand will reach 4.5 million tons in the next few years.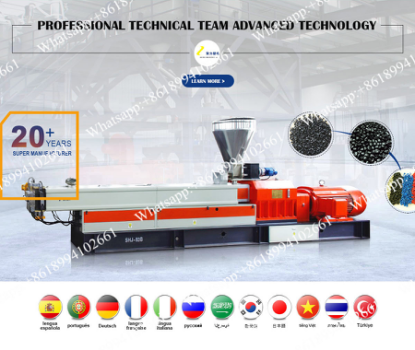 Underwater

pelletizing system

Pelletizer for the production of almost all thermoplastics, hot melt adhesives,

especially for some low hardness and high viscosity materials

Strand

pelletizing system

Pelletizer for the processing of the melted polymer to cylindrical,

dry and easy to handle plastics pellets

Water ring

pelletizing system

Pelletizer for the production of various masterbatch,

filled and reinforced products etc.

Air cooling

pelletizing system

Pelletizer for the production of temperature and shear-sensitive plastics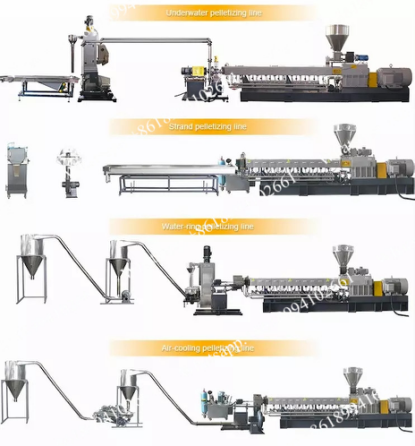 Before-sale
1. Introduce products and applications detain
2. Recommend suitable solution
3. Provide with reference in formation
4. Offer lab for test
During manufacturing
1. Provide with layout and engineering conditions
2. Inform the project processing status
3. Offer other documents
After-sale
1. Provide with installation ,commissioning and training
3. Offer spare parts
4. Provide with technical support
5. Visit customer regularly and correct information