Product Description
Parallel twin screw extruder is a kind of high-efficiency mixing, smelting, extruding equipment. It also has driving system and control system, feeding system to form a kind of special extruding, graining and shaping processing equipment. The screw stem and cylinder adopt building type design principle to change the length of the cylinder, choose different screw stem parts to assemble the line according to material characteristics to get the best work condition and the most effective method to get the max. Function. Because it has good mixing, separating, dewatering and self-cleaning functions to avoid the materials wrapping the axle, caking in the extruding process. With the rotation of the screw stem, the surface of the materials continuously change. It helps the volatile matter dewater, treat dissolve at high speed and extrude the product.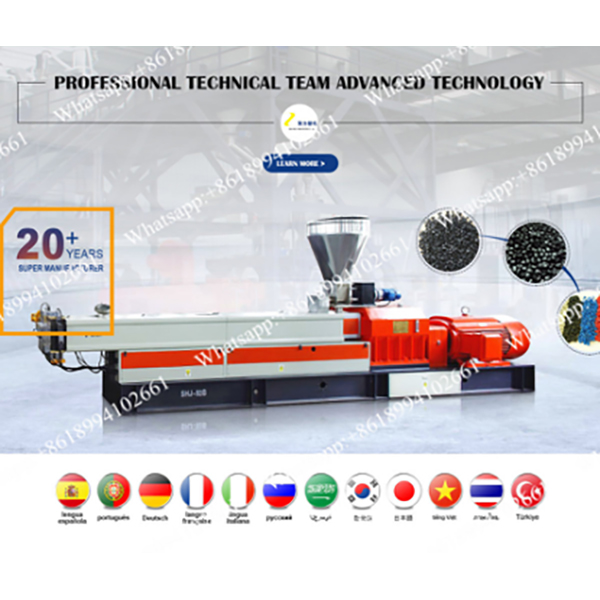 Why choose us
1.Energy-saving:
All main motors of machine use Variable Frequency Motor(AC), eliminating three-phase asynchronous motors;
Variable Frequency Motor:
(1) Speed regulation is easy and energy saving.
(2) AC motor has simple structure, small volume, small inertia, low cost, easy maintenance and durability.
(3) It can expand output and achieve high speed and high voltage operation.
2.High output:
Take "PP" material as an example, the PP material is tested on the customer's site, our machines' actual production output is 10%-20% higher than the same model in the market;
3.Simple installation:
The equipment is easy to install, only need to be connected to the inlet and outlet water, which can save 2 days of installation time;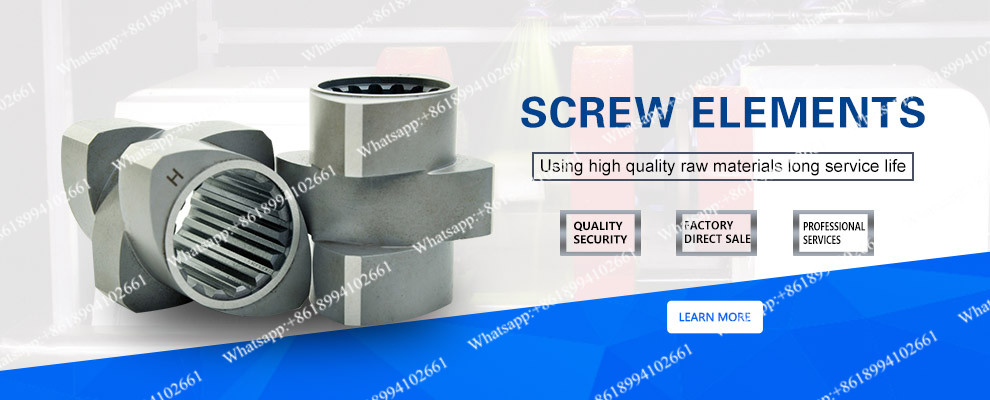 4.Advanced design:
(1)All electrical components are imported famous brands, like German "SIEMENS", France "SCHNEIDER", United States "CEME", Japan "ORMON" "TOSHIBA" "FUJI" etc.;
(2)The industry's first advanced dust cover design, beautiful appearance and simple maintenance;
(3)Use a thicker and more heat-resistant heater to ensure the heating effect of the barrel and the service life of the heater;