Product Description
Background introduction:
This kind of machine is used to produce PVA water soluble material.
Because the government in many countries like India, Tunisia etc. begins to conduct environment protection, the market of the PVA Water soluble material and the biodegradable material are quite hot now. The following are the machine show of one of our India Customer.
PVA water soluble granules making machinery for shopping bags 100% biodegradable is mainly used for granulating biodegradable tapioca with formula material that makes biodegradable resin to make a biodegradable product, like dishes, chopsticks, food container, shopping bags and so on.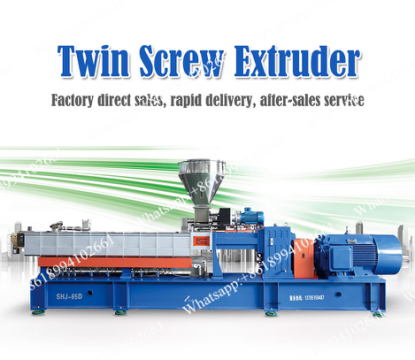 Applications of Good Quality Twin Screw Extruder Machine:
Applications:
· (1) Biodegradable material: PE/PLA/PBAT+starch/additives etc.;
· (2) Thick masterbatch:PE, ABS, PS, PP+ pigment, additives;
· (3) Flame retardant masterbatch: PP, PA, ABS+ flame retardant, additives, etc.;
· (4) Filling modification: PE/EVA+ calcium carbonate, talc powder,TiO2,carbon black, etc.;
· (5) Enhanced modification:PP,PA,PBT, ABS, AS, PC, POM, PPS, PET +glass fiber, carbon fiber;
· (6) Blending alloy: PC+ABS, PA+ABS, CPE+ABS, PP+EPDM, PA+EPDM, PP+SBS etc.;
· (7) Cable material: PVC、PE、low smoke and halogen free etc.;
· (8) Engineering plastics: ABS、PEEK、PC etc.;
· (9) Thermoplastic elastomer:TPU、TPE etc.;
· (10) Color masterbatch: PE, ABS, PS, EVA, PET, PP+pigment, auxiliaries;
· (11) Flame retardant color mother: PP, PA, ABS, EVA, PBT+flame retardant.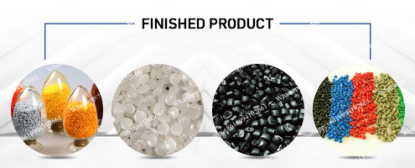 · >>Gearbox
· Reduction transmission: High torque gearbox
Germany HENSCHEL / ZAMBELLO
Reduction ratio: I = 2.5:1.
Output power: P1 = 200 kW
Input speed N1 = 1500 rpm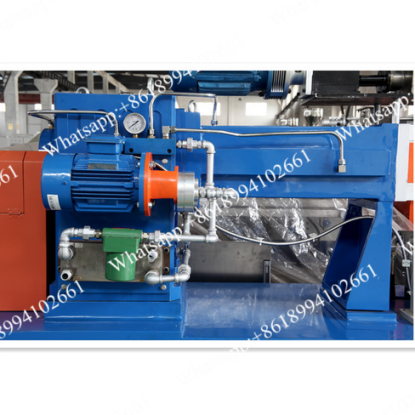 · >>Screw
· Screw Kneading block built on modular principle allows various L/D ratio of screw easily be changed to suit different material. Screw component made of high speed & wear-resisting steel.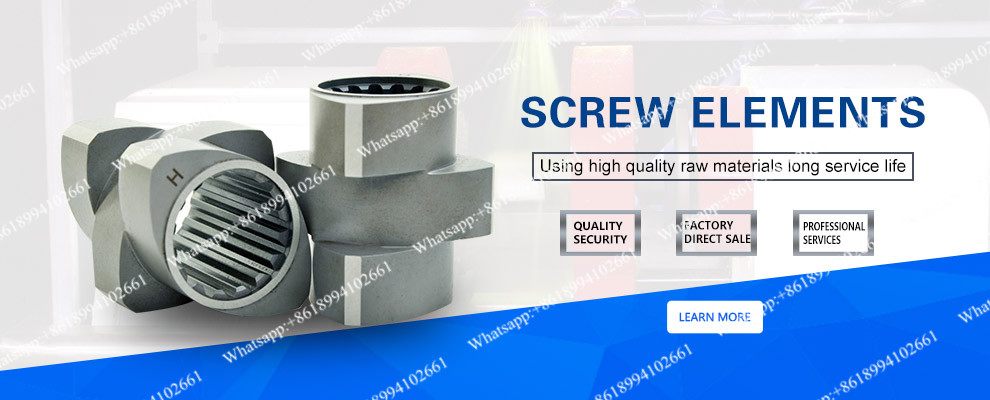 · >>Barrel
· By means of the replaceable screw barrel sections, theprocessing sections is devided into individual zones. The barrels are heated electrically. In addition, the barrels are provided with longitudinal bores for cooling with water. Uniform temperature distribution, namely on the circumference of the eightshaped barrel bore, is achieved by a reverse forceflow temperature
control circuit. Connections of pipes for temperature control are
in groove-tongue design to balance alternating thermal stress and avoid leakage.
Pre-sales service:
• Introducing in detail features and application of the products to customer
• Selecting rconomical and practical machine&equipment for customer
• Providing operation data of the related machine&equipment
• Providing means of trial performance for customer
Sales service:
• Recommending engineering conditions required for installation of the machine&equipment
• Communication in time the manufacturing progress of the machine with user
• Providing assistance in technical conditions,screw combination and barrel disposition needed for product
After-sales service:
• Providing on-the-spot technical assistance in installation,commissioning and training
• Filling in detail customer's information
• Providing long-term maintenance service and spare parts
• Giving technical support to customer for developing new product
• Providing free maintenance for a year