Product Description
The machines are designed by using the "toy bricks" principle, the screw configuration, barrel setup, L/D or mode of feeding and venting, screen changing, way of granulating, and the control mode can be optimally adjusted according to different material properties and requirements in consideration of the versatility in each general applications.

Characteristics:
I.Euro-style rectangle barrel
reflux refrigeration channel is optimized and disposed,which makes temperature difference in D areas smaller.
II.Heater
Innovated design of heater tightened style insures high efficiency of heat transfer and high longevity of heater.
III.screw elements
The screw elements and kneading blocks are designed,by precise processed,agile combinaton,with interchangeability.Which can fulfill efficient self-cleaning,transmission,compounding,pressure-forming,etc.The screw is made of high tool steel 38 CrMoALA or W6Mo5Cr4V2 by special heat-treatment,which is possessed with high corrosion-resistant and high functions.
IV,New-style gear transmission system:
1.New-style project of parallel three-axises driving makes the convey axis,convey
2.chain,decelerate and torque get together,which keep it compact,and the key bearings are imported.
3.The compact design to optimize gear parameters and strengthen safe overmeasure.
4.The seleced material of drive components is dainty. Including super intention alloy cementiting and grinding.
5.technics,strengthening of tooth face,So they can ensure high torque,high precision and low noise
6.Soakage and spraying lubriation integrate smoothly.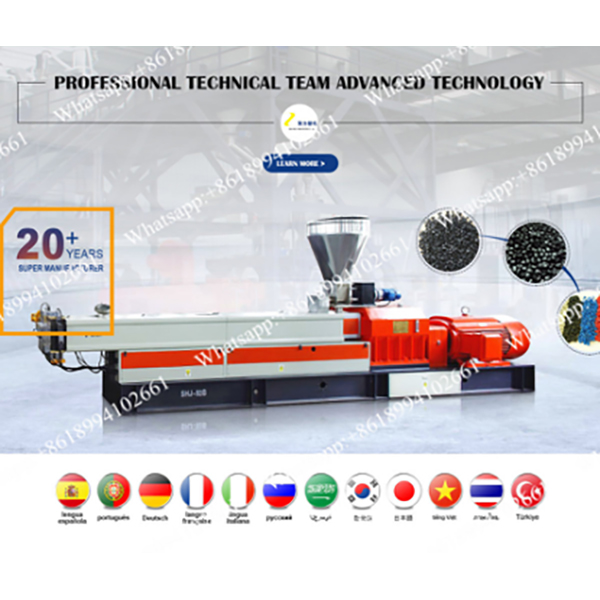 Why choose us
1.Energy-saving:
All main motors of machine use Variable Frequency Motor(AC), eliminating three-phase asynchronous motors;
Variable Frequency Motor:
(1) Speed regulation is easy and energy saving.
(2) AC motor has simple structure, small volume, small inertia, low cost, easy maintenance and durability.
(3) It can expand output and achieve high speed and high voltage operation.
(4) Soft start and fast brake can be achieved.
(5) No spark, explosion-proof, and strong environmental adaptability.
2.High output:
Take "PP" material as an example, the PP material is tested on the customer's site, our machines' actual production output is 10%-20% higher than the same model in the market;
3.Simple installation:
The equipment is easy to install, only need to be connected to the inlet and outlet water, which can save 2 days of installation time;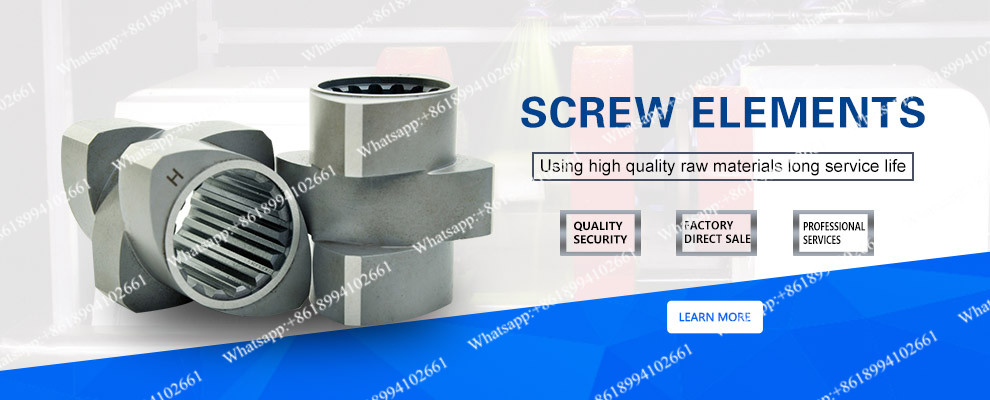 4.Advanced design:
(1)All electrical components are imported famous brands, like German "SIEMENS", France "SCHNEIDER", United States "CEME", Japan "ORMON" "TOSHIBA" "FUJI" etc.;
(2)The industry's first advanced dust cover design, beautiful appearance and simple maintenance;
(3)Use a thicker and more heat-resistant heater to ensure the heating effect of the barrel and the service life of the heater;
(4)The Water Cooling System of the barrel adopts stainless steel pipes and valves;