Product Description
Air-cooling Extruders
Enforcing modification:PE,EVA etc.+CaCo3,Talc, TiO2,Carbon black.
Degradable master batch: PE,PS etc.+starch,additive etc.
Anti-flame master batch: PE, EVA etc.+Sb2O3, Mg(OH)2,AI2(OH)3 etc.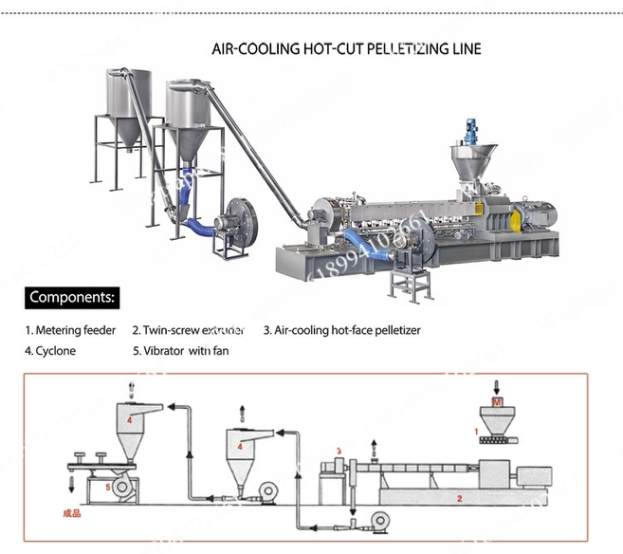 Other Typical applications: extrusion pelletizing machine for plastic
1, Fiber reinforcement : glass fiber, carbon fiber reinforced PP, PA, PBT, ABS, PC, POM, PPS, PET, etc.
2, Polymer blending: blending of PC/ABS, PA/ABS, CPE/ABS, PP/EPDM, PA/EPDM, PP/SBS,etc.
3, Incorporation of Fillers: Caco3, Talc, TiO2, carbon black, filled PE, PP, or EVA, etc.
4, Cable Compounds: cable sheath, cable insulation compounds of LDPE, HDPE, LLDPE, MDPE; radiation-crosslinkable compounds, optical fiber protection compounds, heat-shrinkable polymer compounds.
5, Special Compounds: PPR pipe compounds, PE compounds for crosslinked pipes, tobacco filter compounds, etc.
6, High Concentration Color Masterbatches: PE, ABS, PS, EVA, PP,etc. with high concentration of pigments and other processing aids.
7, Masterbatches with Flame-retardants: PE, ABS, PS, EVA, PET, PP, etc. with flame retardants and other additives.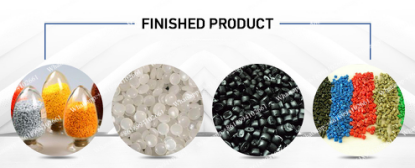 Underwater

pelletizing system

Pelletizer for the production of almost all thermoplastics, hot melt adhesives,

especially for some low hardness and high viscosity materials

Strand

pelletizing system

Pelletizer for the processing of the melted polymer to cylindrical,

dry and easy to handle plastics pellets

Water ring

pelletizing system

Pelletizer for the production of various masterbatch,

filled and reinforced products etc.

Air cooling

pelletizing system

Pelletizer for the production of temperature and shear-sensitive plastics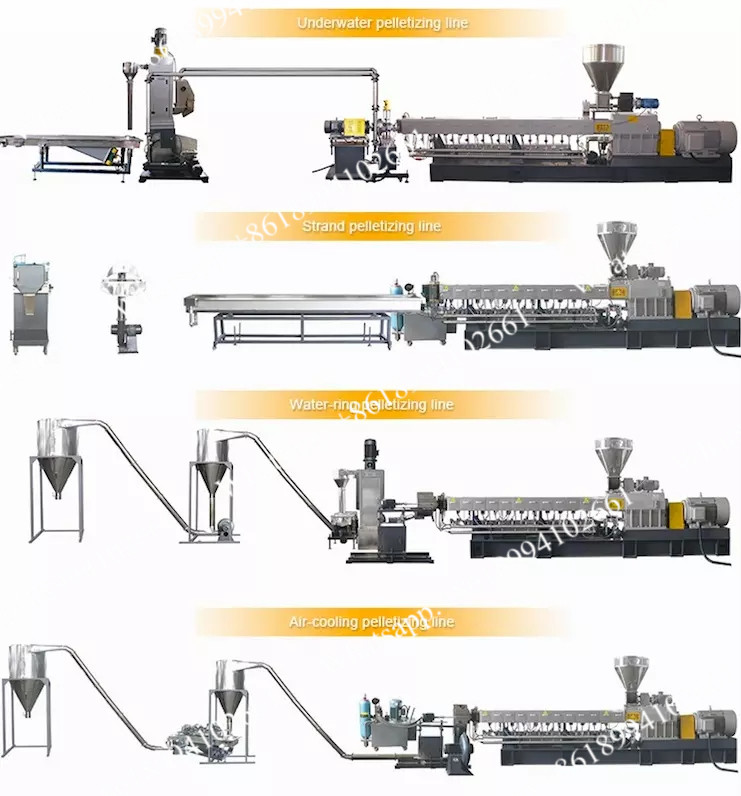 Co-rotating Parallel Twin Screw Extruder Features
1. Screw components designed by computer aids is kneading type, has excellent self-cleaning function, the new kneading block design effectively avoid the problems of overheating and energy consumption.
2. According to process system and formula requirements, the unit can optimize its L/D ratio, barrel structure, screw array, venting number and location, feeding method, electrical control methods etc. for rational allocation.
3. Granulation system: water-cooling strand pelletizing, air-cooling die face hot cutting, water ring die face hot cutting, Eccentric water mist hot cutting, water and underwater die face hot cutting and so on.
4. Application: Filling Modification, glass fiber (carbon fiber) enhance various kinds of master batch, rubber and plastics compounding, plastic alloys, functional master batch, Various kinds of electric cable material, reactive extrusion. Devolatilization process, powder coating and so on.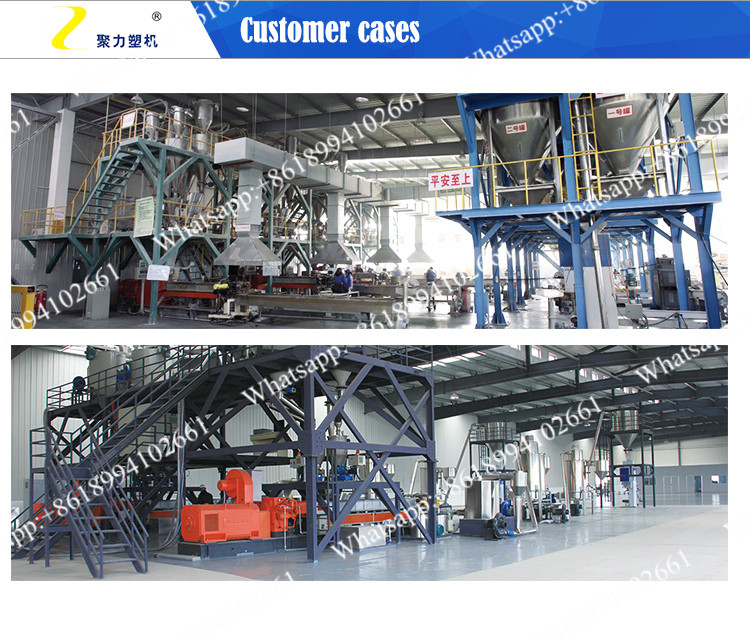 FAQ
1. Q: Are you a factory or trading company,How is you factory extrusion experience?
A: We are a factory. 15 years experience on extrusion.Leading supplier in Nanjing city.
2.Q: How long is your machine's guarantee time?
A: 1 year, Main parts is made of high tool steel by special quenching treatment, with high corrosion resistance and wear resistance.
3. Q:What can you provide for after sale service?
A:We can send engineers to your factory for installation and training if customers' required
4. Q:If we have very special request for the production line, could you help me to do the design?
A:Experienced mechanical designer customized-design provided.
5. Q: If we have samples of new products, can you help to analysis and design the machine?
A:Yes, Our technical department can help to analysis, design and test the new products you offered.
6.Q:Could you afford technician team to guide ours installation and commissioning?
A:Experience engineer oversea installation service provided.