Product Description
Co-rotation parallel twin screw extrusion machine pellet granulator extruder
Underwater pelletizing machine can be used to the processing and application of the vast majority high polymer material, especially the special material the other cutting system is not available. such as: TPU, TPV and so on. The main part usually include: driving valve, screen changer, underwater pelletizer, centrifugal dehydrator, vibrating sieve, product container and so on.

Application for underwater pelletizing:
Thermoplastic elastomer:
PP+SBS=TPR, PP+SEBS=TPE, PP+EPDM=TPV, TPU, EVA.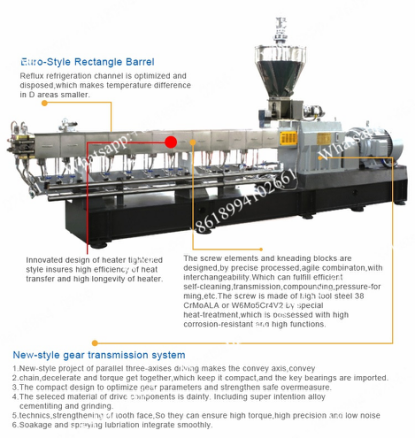 The advantage of plastic granulator:
1. High output
2. Main parts (reducer, motor, inverter) use domestic well-known brand, quality have assurance, equipment with long life and good performance.
3. Delicate appearance, Nice surface treatment .

4. Competitive price afford high quality equiment with fast delivery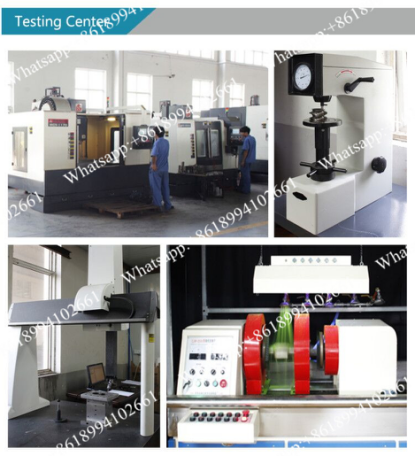 Applications of Twin Screw Extruder Machine:
· (1) Biodegradable material: PE/PLA/PBAT+starch/additives etc.;
· (2) Thick masterbatch:PE, ABS, PS, PP+ pigment, additives;
· (3) Flame retardant masterbatch: PP, PA, ABS+ flame retardant, additives, etc.;
· (4) Filling modification: PE/EVA+ calcium carbonate, talc powder,TiO2,carbon black, etc.;
· (5) Enhanced modification:PP,PA,PBT, ABS, AS, PC, POM, PPS, PET +glass fiber, carbon fiber;
· (6) Blending alloy: PC+ABS, PA+ABS, CPE+ABS, PP+EPDM, PA+EPDM, PP+SBS etc.;
· (7) Cable material: PVC、PE、low smoke and halogen free etc.;
· (8) Engineering plastics: ABS、PEEK、PC etc.;
· (9) Thermoplastic elastomer:TPU、TPE etc.;
· (10) Color masterbatch: PE, ABS, PS, EVA, PET, PP+pigment, auxiliaries;
(11) Flame retardant color mother: PP, PA, ABS, EVA, PBT+flame retardant.