Product Description
Features of the co-rotating twin screw extruder
The extruder is adopted an accumulative structure in assembling elements, by changing difference parts for different materials processing technology to meet uses' requirement. To achieve machine's multi_purpose.Extruder gear box designing is and structure is compact which feature high torque output and stable running.
The extruder barrel is double_layer making form wear-proof alloy steel a301, hardness HRC6064.
The extruder screw is made form high-speed tool steel W6Mo5Cr4Vo2, vacuum hardening reach HRC58-62, having strong wearability and long life use.
Extruder temperature adopts digital control system to realize temperature accurate control automatically.
Head of extruder equipped with pressure sensors and melt temperature measurement thermocouple to inspect and control extrusion conditions, and to meet the technical requirement for various materials processing.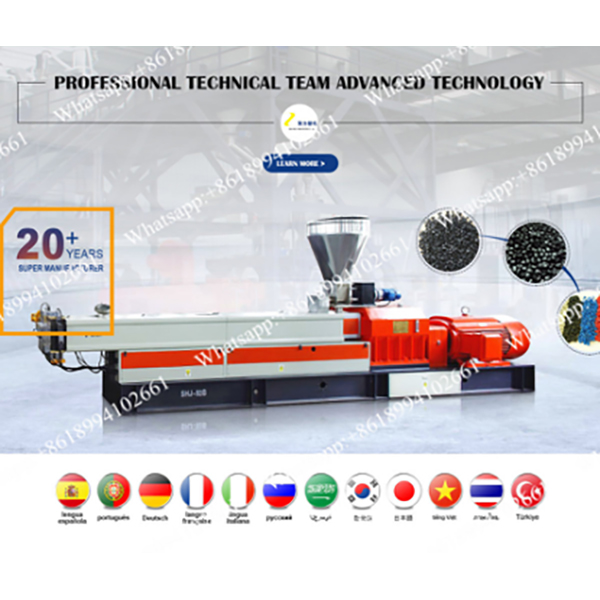 Why choose us
1.Energy-saving:
All main motors of machine use Variable Frequency Motor(AC), eliminating three-phase asynchronous motors;
Variable Frequency Motor:
(1) Speed regulation is easy and energy saving.
(2) AC motor has simple structure, small volume, small inertia, low cost, easy maintenance and durability.
(3) It can expand output and achieve high speed and high voltage operation.
(4) Soft start and fast brake can be achieved.
(5) No spark, explosion-proof, and strong environmental adaptability.
2.High output:
Take "PP" material as an example, the PP material is tested on the customer's site, our machines' actual production output is 10%-20% higher than the same model in the market;
3.Simple installation:
The equipment is easy to install, only need to be connected to the inlet and outlet water, which can save 2 days of installation time;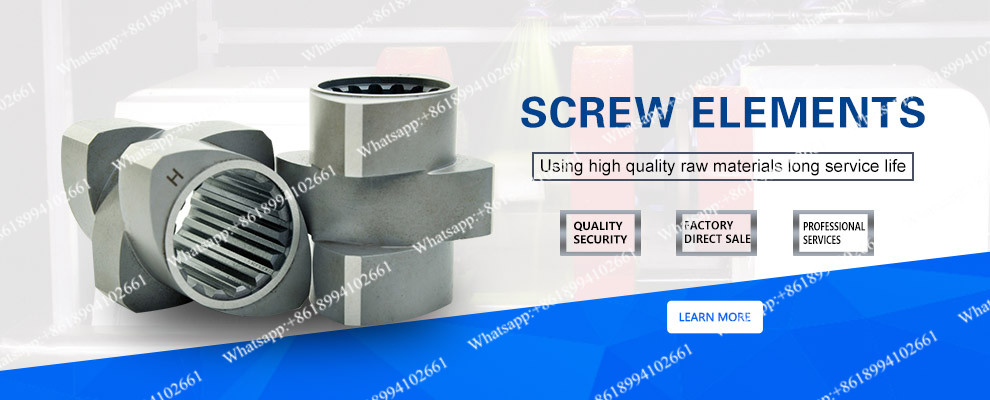 4.Advanced design:
(1)All electrical components are imported famous brands, like German "SIEMENS", France "SCHNEIDER", United States "CEME", Japan "ORMON" "TOSHIBA" "FUJI" etc.;
(2)The industry's first advanced dust cover design, beautiful appearance and simple maintenance;
(3)Use a thicker and more heat-resistant heater to ensure the heating effect of the barrel and the service life of the heater;
(4)The Water Cooling System of the barrel adopts stainless steel pipes and valves;